Featured Sermon:
"Spiritual Fundamentals: 'Three Basic Affirmations' " Rev. John Dick
Upcoming Pulpit Guests: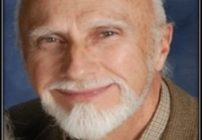 Dr. Lombard serves our church as an Elder and Trustee as well as a former Moderator. David is a retired psychologist having worked in both private and hopital based practice, in addition to teaching at Wright State University.