Featured Sermon:
"God's Messenger" Dr. David Lombard, Elder Co-Chair
Upcoming Pulpit Guests: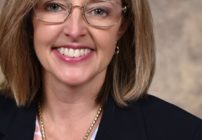 Rebecca Woods serves as Spiritual Care Coordinator at the Lindner Center of HOPE. She sees patients who want to include spirituality and faith in their ongoing recovery, helps provide for patients' spiritual and religious needs, and leads Enrichment groups. Rev. Woods is an ordained minister in the Christian Church (Disciples of Christ) denomination. She completed […]
Carol is an Ordained Minister in the Christian Church(Disciples of Christ). Carol is the Pastor of Assimilation at Legacy Christian Church In Harrison, Ohio. She serves on the Commission of Ministry  and the Camp Christian Committee for our region. Carol served as Associate Pastor at FCC-Middletown for 13 years. Carol also served Walnut Hills Christian Church and Mt. Healthy Christian […]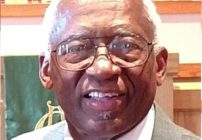 Reverend Dr. Johnson is a retired Disciples Minister and Pastor Emeritus of Summit Christian Churchin Trotwood, Ohio. Rev. Johnson currently serves as the Regional Elder for district 8, serving the Christian Church In Ohio in greater Dayton, and Middletown.