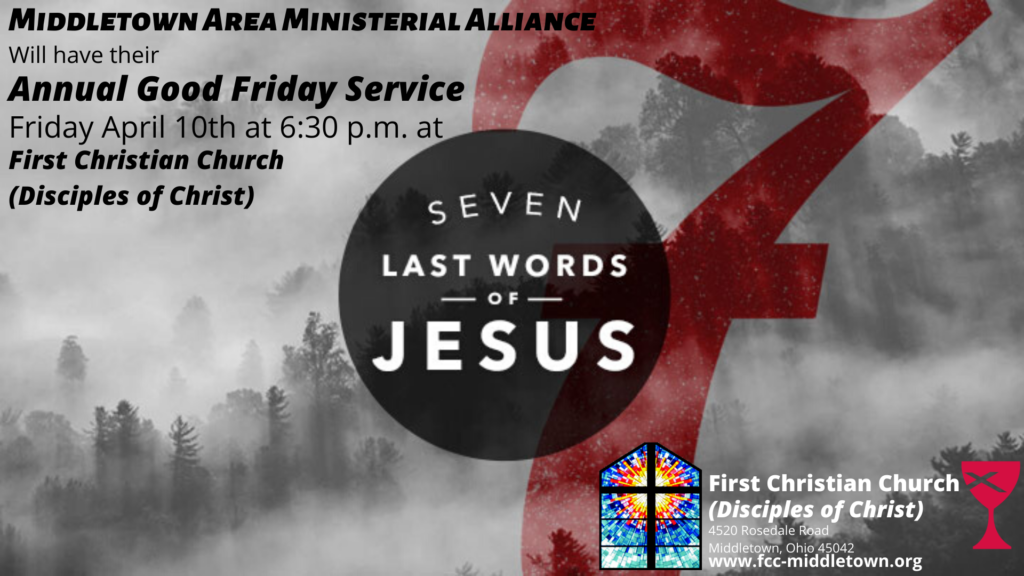 Join us Friday April 10th for the Middletown Area Ministerial Alliance Good Friday service here at First Christian Church.
We will have a 7 Last Words Service, where Pastors from various Middletown churches will share with us about the final phrases Christ spoke before his crucifixion.
We will also have music by a joint choir made up of members of various churches.