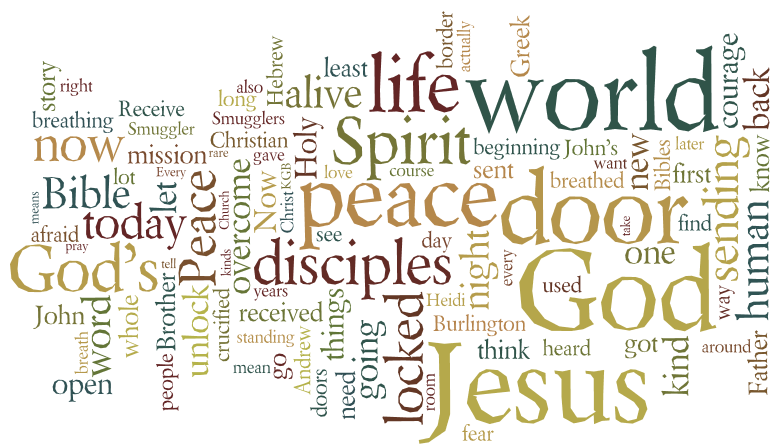 This summer will be the People's Choice. You can pick
the hymns, songs and Scripture. This is your chance for
us to sing your favorites or challenge me to preach your
favorite or some obscure verses.
This Sunday and through the summer, there will be slips
of paper and a basket on the table in the Narthex. You
can write on a slip of paper the name of your favorite
song or hymn or a Scripture reading. Please write one
song, hymn or Bible verse per piece of paper, so, if you
have multiple suggestions, you'll need multiple slips of
paper. Place the slip of paper in the basket.
Each week, I'll choose a Scripture from the basket for the
text to preach. I'm looking for some challenge or
creativity. Since I've done sermon series on John,
Revelation and Galatians, please do choose something
from the other books of the Bible.
Here's the catch. You don't know when we'll sing your
song or I'll preach the text you suggested. You should be
here every Sunday so you don't miss your suggestions.
In anticipation of a great summer,
Pastor T