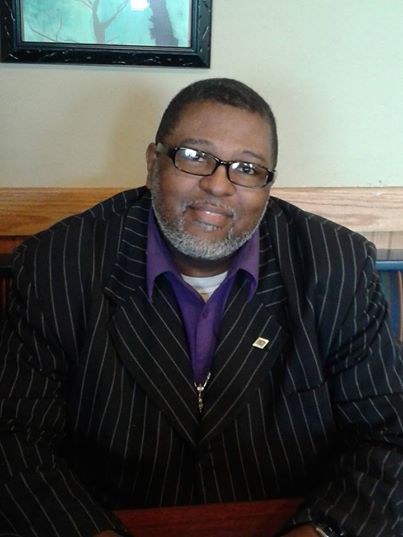 Rev. Dr. Willie J. Barnes-Jackson was born in Bourbon County, Paris, KY. He is the son of Mrs. Wanda M. Anderson of Dayton OH, and Dr. Willie J. Barnes of Longview, TX. Dr. Barnes-Jackson accepted his call to ministry on August 22, 1998 at a John Maxwell "Equipping the Saints" seminar in Toledo, Ohio.
He received his Bachelor of Science degree in Business Administration in 1998 from Central State University, graduating with Magna Cum Laude honors. He graduated in 2002 from Payne Theological Seminary with his Master of Divinity degree in Theological Studies and Pastoral and Marriage Counseling, while having matriculated as a Daniel A. Payne Presidential Scholar. He also completed over 400 hours of Clinical Pastoral Education and was ordained in December 2002 by the Christian Church in Ohio and Summit Christian Church under pastoral leadership of Rev. Dr. J. Thomas Johnson. In 2013, he graduated from United Theological Seminary after completing his Doctor of Ministry degree in Christian Education and Urban Ministry Development.
Dr. Barnes-Jackson has volunteered as a Chaplain for both Miami Valley and Good Samaritan Hospitals in Dayton. He is a member of the Disciples Chaplain Association. He held the position of President of the Reconciliation Committee. He is a trained member of the Anti-racism and Pro-reconciliation Commission and is considered a New Church Planter for the Ohio Region of the Christian Church (Disciples of Christ) in the United States and Canada. Dr. Barnes-Jackson established the first and successful annual Brother's in God's Grace (B.I.G.G.) Men's Rally at Tabernacle Baptist Church. He spearheaded the development of a Clergy Social Action effort called Dayton Ecumenical Social Action Collaborative and led the development of a non-profit Community Development Corporation and
Action group with parishioners at Tabernacle Baptist Church in Dayton, Ohio. Currently he is an Associate Minister at Summit Christian Church in Dayton. Rev. Dr. Barnes-Jackson was an Associate Minister at Tabernacle Baptist Church and Pastor of Light of the Community Christian Church (DOC). He is married to Rev. Dr. Pamela Barnes-Jackson and is father to six children and fourteen grandchildren. He and Pamela celebrated thirty-one years of marriage on February 22, 2018 and currently reside in Clayton, Ohio. He is a loving and caring member of the Body of Christ and a dedicated man of God who looks forward to working with others in ways that enhance and promote continuous spiritual growth.