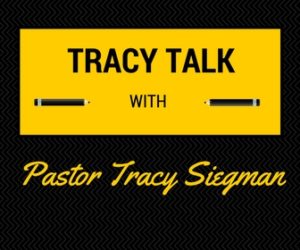 People often site the reason they love the Fall is the beauty of all the changing colors on the
trees. It is a beautiful time of year. I think equally as beautiful as Spring, because we see
many colors of God's creation in both seasons. Traditionally, we think of Fall as the season of
harvest and Spring as the season of planting. This year, Fall will be a season of planting at
First Christian Church.
As some of you have noted and many have noticed, the plants and shrubs around the church
need some new life. Our gardeners have worked diligently to maintain our gardens, pruning
trees and bushes, removing weeds, and planting flowers. Their work has been marvelous,
especially given they've been working with some unwieldy plants and others that are showing
no signs of life.
It is important for us to maintain the grounds around God's house so that we have a beautiful
and inviting building to welcome our members and visitors where we can love and serve the
Lord. In addition to us just wanting the church to look nice, we need to be mindful of who can
hide in overgrown bushes who may want to enter the building without our invitation whether it
be a would-be thief or our wildlife neighbors.
Our gardeners have taken time to procure plans from Berns Garden Center to add some new
life to the gardens around the church. The Property Team approved the work. Will, Gifts and
Memorials has approved funds to be used to cover the expense of the new plants and labor for
this project. The work will begin later this month and take a couple of days. Our gardeners,
Property and WGM are all very excited about the project.
Some of the funds will come from memorials given in memory of Lois Hafer. Like many of our
members and departed saints, Lois had a great love for the church. She enjoyed helping take
care of the church grounds for many years. WGM are glad for the plans and feel this will be an
excellent way to use memorial funds.
I want us to get our hopes up about how beautiful the church will look with new plants, trees
and shrubs; I also want us to have reasonable expectations. Our current landscaping is very
mature and our new landscaping will be young. We'll need time for them to mature and it may
look sparse for a couple years. Everything will be planted with room for the plants to mature
meaning there will be space between them until they reach their full size. The plans have
taken into account flowering times for the plants so that there is a bit of color throughout the
Spring and Summer seasons without everything being in color all at once.
After the work is complete, we'll have a prayer and dedication during our worship service to
celebrate God's creation and the means to do this work thanks to memorials given in memory
of our departed saints. If you have any questions about the plans, please see Sharon
Amburgey, Linda Pointer, or Charlotte Steele.