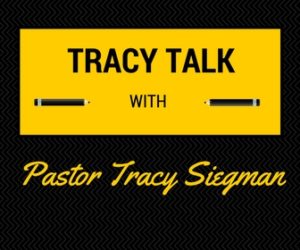 A Christian's calendar is complex. We have the Gregorian calendar of January through
December with reminders of full moons, the beginning of seasons and civic holidays. For the
(c)hurch, we have the fiscal year that runs July through June and time seasons based on
budgets and nominations. The Christian (C)hurch calendar runs Advent through Christ the
King Sunday which is late November to mid-November noting seasons of Holy days. On the
Christian (C)hurch calendar, the first Sunday of Advent is the beginning of the new year.
Advent is a season of hope – Advent is Latin for waiting. The image of pregnancy is often
thought of during Advent as we are preparing for the birth of a baby. Throughout the season,
the church reads Scripture about the hope of a Messiah and lights candles that express our
waiting for the hope, peace, joy and love that the Messiah will bring to the world. Advent is an
opportunity to prepare ourselves for the coming of the Christ child born anew each Christmas.
During Advent, it is a good practice to do something daily to prepare our hearts for Christ. A
recent addition to the observance of the season of Advent in the Christian church is the Advent
calendar. The observance of the Advent calendar to number the days in Advent began in the
19th century among the German Lutherans. You may think of calendars with chocolates for
each day when you think of an Advent calendar. You may have read books with ordered
devotions in the past.
I'd like to offer you a calendar to observe this year. The SALT project offered a set of Advent
calendar devotions last year that I think were helpful in observing the Advent calendar in a new
and different way. Several of us prepared packets of the SALT project Advent calendar for you
to pick up on this Sunday. You will find envelopes with the cards on the table in the Narthex.
(The SALT project is a donor-supported, not-for-profit production company. The suggested
donation for the calendar project is $25 / church. If you'd like to contribute to that donation,
please leave a dollar in the basket next to the calendars.)
The SALT project Advent calendar of notecards gives you a daily idea for doing something to
devote yourself to Christ and prepare for His coming. This calendar is designed for youth and
young adults and is easily adapted for people of all ages. This calendar can be followed as a
family, a couple or individuals. Mo Mo and I will be observing the calendar with you.
Some of the daily suggestions may be easier to fulfill than others. For instance, day 13
suggests you invite friends over for a vegetarian feast – that may not make sense for you.
Still, think of something else to do that day like no meat for dinner or taking a friend to lunch.
You may not do the days in order, either. Perhaps your schedule allows you to do day 5
(writing a faith statement) on day 7 and day 7 (leaving quarters in gumball machines) on
day 5. You can do what you need to do to make it easier to follow and still practice daily
devotion during the Advent season.
You may start your Advent calendar on the 1st Sunday and 1st day of Advent which is
Sunday, November 26th. For the candle lightings suggested on Sundays in the calendar,
you may consider lighting a candle at home or allow our candle lighting on Sunday morning
during worship to fulfill that practice as we will be lighting a candle each Sunday on our
Advent wreath.
If you follow the church's Facebook page, there will be a daily post for the following day's
devotion. For example, on Monday afternoon you will see a reminder for the devotion for
Tuesday. Feel free to post your progress in the comments on those posts to let us know
how you're doing, what worked for you, or a faith statement you wrote on those days.
If you have any questions, want to share your progress, have any ideas, let me know. I'd
love to hear how this practice is working for you.